About Kundalini

Kundalini Yoga is the science to unite the finite with Infinity, and it's the art to experience Infinity in the finite."
-
Yogi Bhajan, 10/27/88
It is difficult to explain Kundalini Yoga to someone who has not experienced it. It blends physical poses, breathing techniques, chanting, hand postures, and eye focus. The combination results in balancing the glandular system, calms and strengthens the nervous system, expands lung capacity, and cleanses the blood.
"In Kundalini Yoga the most important thing is your experience. It goes right to your heart. No words can replace your experience. Your mind may accept the words or it may not, but your consciousness will not accept just words."
-Yogi Bhajan, The Aquarian Teacher Training manual, p. 20
---
If you currently practice another form of yoga and are seeking a more spiritual experience, we suggest you try Kundalini yoga.
Visit the 3HO website
to learn more about Yogi Bhajan and Kundalini.
To practice alone at home, use the
Library of Teachings.
To j
oin us
for a class and be taught by a qualified teacher of Kundalini yoga, please
visit our events
on Facebook for the schedule, or
contact me
directly.
---
Powered by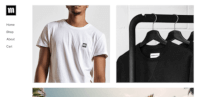 Create your own unique website with customizable templates.